Radiators

The radiator is a device for cooling an internal-combustion engine, consisting of thin-walled tubes through which water passes. Heat is transferred from the water through the walls of the tubes to the airstream, which is created either by the motion of the vehicle or by a fan. The radiator is connected to the engine with channels through which a liquid is pumped. This liquid can be water or another coolant, such as antifreeze. By taking the liquid through the engine, it heats up the liquid and takes it outside of the engine to let it cool down. It is usually located in front of the vehicle's grill in order to benefit from the airflow as the vehicle moves.
Radiators by Spectra Premium Autoparts
Radiators by Spectra Premium Autoparts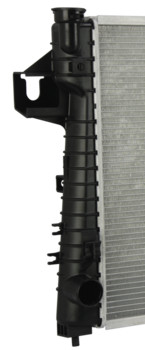 - Drop in fit for easy installation
- Engineered to meet or exceed manufacturer's specifications
- Leading Industry Coverage with more than 96 percent of vehicle applications available for model years 1985-2015
- Highly trained in-house staff of engineers & designers
- All models are validated for fit, form, and function before released into the market
- Manufactured under ISO 9001 / TS 16949 quality system
- State of the art packaging for all produced radiators
- All models are equipped with accessory packs to accommodate various original equipment models
- All models are tested in an endurance simulator in order to ensure that we exceed original equipment standards
- All transmission & engine oil coolers are designed to meet or exceed original equipment standards
- All complete radiators are 100% leak tested
Only the highest grades of materials are used in our production to ensure product longevity.
- Two Year warranty
Radiators by Mishimoto
Radiators by Mishimoto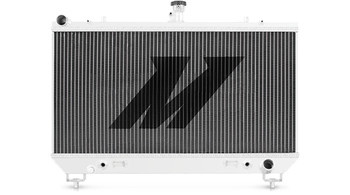 - Available in universal and direct-fit applications
- All-aluminum construction
- Reduce air intake temperatures
- TIG-welded for increased durability

Available in several sizes and colours