Tailgate Bump Stop - DAYSTAR - KJ09144BK
Manufactuer : DAYSTARPart Number : KJ09144BK
IN STOCK - ONLINE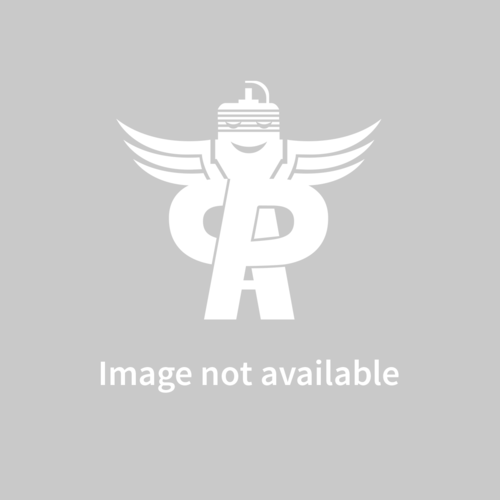 Overview
Fitting Vehicle(s)
Shipping & Returns
Reviews
0
Questions & answers    0
FITMENT
This product does not fit all vehicles. Please select your vehicle to check fitment.
DETAILS
Tailgate Bump Stop; Black; Tailgate; Foam; Adjustable; 2 Per Set;
Owners of the 2007 and Newer Jeep Wrangler JK who add larger tires and wheels to their vehicles will find that mounting an oversize spare on the stock tire carrier presents a problem. Different wheel offsets space the tire away from the factory rubber stops mounted on the tailgate, which causes annoying rattles and additional stress on the tire carrier. Daystar's replacement Tailgate Bump Stops kill the rattles permanently. Constructed of Daystar's unique EVS foam, the Tailgate Bump Stops are a direct replacement for the factory pieces. The Daystar stops thread into the factory locations on the tailgate and are designed to accommodate all tire and wheel packages; simply trim them to fit snugly against the new spare tire. Daystar's Tailgate Bump Stops require no tools and install in moments. Available in black, the bump stops are sold in pairs (enough for one vehicle). They are an inexpensive solution to a highly annoying problem!
Black; Tailgate; Foam; Adjustable; 2 Per Set
PROUDLY CANADIAN
We are a 100% Canadian owned business. Rest assured, your hard earned money is put to good use for better local employment, infrastructure, and in turn, lower prices for you.
FREE SHIPPING
Forget expensive shipping charges forever. 99% of our parts ship free across Canada, with few exceptions. We now even offer free pickup and free returns at select locations across Canada.
NO BORDER FEES
PartsAvatar.ca is a fully Canadian business. We only ship from Canadian warehouses, charge no border fees and avoid all cross border delays to deliver your items as fast as possible.
LOWEST PRICE
We try hard to provide you with lower net prices than competition, once all shipping, customs and hidden charges are all accounted for. Our prices are completely transparent.
Do you have questions about this product?
Our experts are here to help!