Everything You Need To Know About Brake Pads
Your Guide To Understanding Brake Pads
With great engine power, comes great braking responsibility! As our engines get progressively more powerful, it becomes imperative to have sufficiently powerful brakes that can help you stop your car safely. This is why most modern cars since the early 1970s have disc brakes on at least 2 wheels of the vehicle. Disc brakes have many advantages over drum brake systems making them common in modern automobiles. The most important part of the disc brake system is the brake pads. This article aims to give you an insight into everything brake pad related so you can appreciate the brake system in your vehicle and make a better buying decision the next time you are shopping for brake pads.
In this article:
What Are Brake Pads?
Brake pads are part of a disc brake system and are essentially a flat piece of metal with friction lining on one side. The friction lining is responsible for creating friction between the pad and the rotor which helps slow down and stop the wheels.
Videos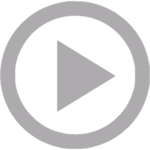 How To Replace Rear Brake Pads

How To Replace Front Brake Pads

Complete Guide To Change Front & Rear Brake Pads

Top 10 Brake Job Tips