Auto Parts And Accessories For Your Truck, Van, Pickup Truck And Heavy Duty Vehicles

Truck driving can be a monotonous job. In order to escape from the mundane routine, most middle-aged truck drivers involve themselves in some activities like camping, fishing, golfing, etc. Added to this, there are also some truck drivers who love customizing their vehicles with add on truck accessories. Are you one among them? Are you in search of pickup trucks parts, van parts, heavy-duty vehicles or truck accessories? Are you confused if you should purchase them online or offline? Don't look elsewhere. Shop them from PartsAvatar as you can get every interior and exterior truck accessories, van parts, auto parts for heavy-duty vehicles with the benefits of the warranty, easy returns, free shipping over $99 and so on.
You have thousands of accessories to choose from when it comes to buying auto parts for trucks, vans and heavy-duty vehicles. Especially in case of trucks or semi trucks, most truck owners prefer to customize their vehicle with interesting accessories as it improves the look and overall performance of the vehicle. Add-on accessories are preferred by most manufacturers for the customers. These accessories will vary depending on the brand as well as the size.

Usage Of Trucks In Different Industries

Trucks and pickup trucks are used in various industries like farming, construction, transportation, to carry construction materials, goods, cargo, etc. In the automotive industry, trucks are used by suppliers and in warehouses to supply auto parts, heavy equipment, machinery. While these trucks carry heavy goods important parts like engine components, suspension parts, transmission system, brakes, and wheels are prone to get damaged quickly. And so attention must be paid to fix or replace the defective or worn out auto parts quickly.

Importance Of Truck Accessories
You might be owning any of these top truck models like - Honda Ridgeline, Jeep Gladiator, Chevrolet Colorado, Ford F-150, GMC Sierra 1500, Ford F-250 Super Duty, Chevrolet Silverado 2500HD, etc. You are sure to find Chevrolet Colorado tail lights, Chevrolet Silverado floor mats in our website. But you will also have to pay attention to extra details like the ones which are mentioned below :
1. Accessories Works Wonders

In order to smarten your hard-earned vehicle, you need extra-accessories. Add on accessories works wonders and helps to maintain the top-notch look of your vehicle. Be it a truck, semi-truck, van or heavy-duty vehicle, add on accessories adds extra beauty to the interior and exterior of the vehicle. Interior accessories can be a truck mirror, heavy duty steering wheel, truck floor mats, etc. The exterior accessories include auto mirrors, taillights, headlights, wiper blades, and the list is un-ending. Millions of accessories have entered the market, over the past few years.

2. Helps in reducing maintenance cost
Trucks, Vans, Heavy duty vehicles need utmost care and maintenance. Maintaining these heavy vehicles is not that easy. Auto parts are bound to wear and tear and investing in add on accessories to protect your vehicle is never going to be a waste of money. Are you looking to handle your truck at ease? Then you may have to install a few important accessories such as customized bed covers, bug shields, etc. as it protects your vehicle and runs perfectly for years.

Aftermarket Truck Accessories For Every Enthusiast

Heavy vehicles which are used for shipping are always on the way. In one such scenario, the truck owners cannot always stick to the original manufacturer parts and prefers aftermarket auto parts and accessories. Aftermarket truck parts such as heavy duty brakes and rotors, wheels, air filters, clutch and flywheel are easily available, accessible, affordable and help in increasing the reliability, drivability, and even power of your vehicle. They withstand for a longer period of time and are highly durable. With aftermarket parts, you can choose from a variety of accessories. In short, aftermarket auto parts and accessories are the best if you are looking to perform some maintenance, repairs or servicing to your trucks, vans or heavy-duty vehicles. They are also recommended for better performance, time and cost efficiency.

Factors To Be Considered While Buying Truck Parts
Auto parts like truck wheels, brakes, etc of the heavy-duty vehicles, trucks, and vans which are used for commercial purposes have to be replaced immediately when damaged. This can help to maintain the fitness of the vehicle. So if you are looking for new truck parts like radiators, brakes and rotors, mirrors, floor mats then, here are a few things to consider.
Price
Most individuals tend to buy cheap truck parts and accessories. Lower the quality of truck parts, then high the service charges. This might even exceed the cost of the truck part that you actually purchased. When you buy truck parts of high quality, you just pay them once and you don't have to worry about paying service charges again and again.
So you are left with just 2 options:
Buy cheaper parts and regret later by paying more service charge.
Buy high-quality parts and save money in the long run.
Service

Every vehicle has to be serviced on a regular basis so that the vehicle functions normally. High priced, high-quality parts will withstand for a longer time. But on the other hand, if you prefer low-quality parts, then you will have to spend more service time. So if you are buying new truck parts, then the factor of service must always be kept in mind.

Finding The Best Accessories For Your Vehicle
Finding and buying the best-fit accessories for your vehicle is an art. You can find plenty of truck parts, van parts, heavy duty vehicle accessories either online or by finding the right dealer.
Here are some best practices to find the right accessories for your vehicle.
Visiting an authorized dealer or distributor who works as an affiliate to the original manufacturer is always best. You can easily find them as most leading companies have their own outlets and distributors as well.

Visit the store from where you purchased the vehicle as they can provide you with the best accessories and auto parts.
In case you are not able to reach the distributor then you can approach the manufacturer directly. Leading manufacturers have e-commerce facilities and they can help you with the exact auto parts or accessories you are looking for.
Besides, there are plenty of online stores where you can find the truck parts from original manufacturers.
If you are looking for the best place to buy truck parts, PartsAvatar is here to help you right away. Enjoy hassle-free shopping of truck upgrade parts, body panels for trucks, replacement truck panels, truck body parts, truck exterior accessories, import duty parts, etc. Let us know the model details and specifications of your truck and we will make sure to deliver them to you at the registered address.
Buy Heavy Duty Vehicle Replacement Parts
Videos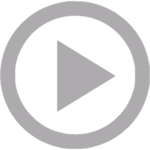 Auto Parts And Accessories For Your Truck, Van, Pickup Truck And Heavy Duty Vehicles