Make Repairs Affordable With Sezzle
What Is Sezzle, And How Does It Work?
Sezzle is a payment solution that gives you the freedom to buy now and pay later - with no interest!

When you place an order through Sezzle, it's unique approvals system reviews your account to determine what sort of repayment plan Sezzle can offer. In most cases, it's 25% of the order total due up-front (also called your "downpayment" or "first installment"), with the remaining amount divided up across three more installments, each due two weeks apart. No interest, no up-front or hidden fees. In fact, as long as you pay off your installments on time, there are no fees at all!
When your order is placed, Sezzle pays the merchant in-full for the order immediately - so the merchant has their funds and is able to process your order just like if you had paid them in full with a credit card! This isn't layaway, so the merchant fulfills your order within their normal shipping and processing times.
Our checkout is straightforward - simply shop at PartsAvatar, select "Sezzle" at checkout, and we walk you through the rest of the process.
Getting Started
If that all sounds great to you (and we hope it does), there are a few requirements to get started shopping with Sezzle:

Be 18 years of age or older

Have a US or Canadian phone number that can receive texts

Have a working email address

Have a non-prepaid payment method available

For shoppers in Canada, this can be a bank account, a debit card, or a credit card
FAQs
Q) How does Sezzle impact my credit score?

Sezzle does offer an upgraded account called Sezzle Up with a feature to build your credit, access to your limit, and a boost, as well as exclusive in-app merchants. At this time, Sezzle does not report activity to any credit bureaus for users not enrolled in Sezzle Up.
Q) How do I know my Sezzle limit?
One of the great benefits of using Sezzle is the ability to evaluate customer limits and potential approvals with every purchase attempt. Sezzle automatic system reviews how long you've been a Sezzle shopper, the information you provided at sign up (the soft credit check), any order history with Sezzle, among a few other factors…read more
Q) I was declined for an order - Why?
Here are some additional options to get an order approved:

Lower the amount of your order
Verify your account was created correctly
Double-check your payment method
Check for failed payments, or pay off outstanding installments
Q) How do I pay off an order in full or early?
While there's no way to pay off an order in full immediately with Sezzle during checkout, you are able to pay off your installments early once the order has been placed. We don't charge any pre-payment fees or interest, so there's no direct benefit to paying off an order early. However, paying off an order in full early may increase your chances of getting a new order approved, so we recommend doing so if you've been declined for orders in the past...read more.
Q) How do I reschedule a payment?
Your first reschedule for an order is totally free! This means you can push your installment out by up to two weeks, at no additional cost. At the same time, you can also automatically adjust any future installments out by the same time frame, also at no additional cost…read more.
Videos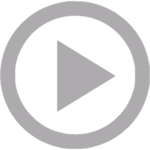 How Sezzle Works On Parts Avatar